Is a Sexting Job a Legitimate Profession?
The romance industry has grown exponentially since the advent of the internet. Adult chat jobs and sexting jobs are not the same as conventional phone or webcam sex. Sexting is a much softer form of sexual activity that simply requires you to speak and flirt in a safe setting.
It is possible to earn money by sending explicit SMS, and several firms and networks specialize in this endeavor. Customers searching for sexting models will flock to these websites.
The majority of sites welcome all operators. Many websites also allow you to deliver other services. If you just want to get paid for sexting, you should go with an adult chatting site rather than one that provides other adult services.
What is Needed to Become a Sex Text Operator?
There are just two essential prerequisites for getting started. To begin with, you must be at least eighteen years old. You will also need a cell phone or PC.
Sexting is available to both men and women, and anybody over the age of 18 may earn money doing it. You'll need a computer or phone for registration and advertising.
Who Benefits from Sexting?
Without a doubt, there are creeps. However, there are many shy individuals who feel alone and unwanted. They may be terrified of being rejected, so knowing that someone would talk to them is reassuring.
Some users may use the service just to create a pleasurable connection with another person or to fill an emotional vacuum. Everyone has a story to share, and you will be rewarded for listening to them.
This is due to a multitude of reasons:
Sexting is often less expensive than utilizing a live cam service.
Some folks are not visual and prefer to be enthralled by words.
For some individuals, sexting may be a more convenient means to convey their most heinous thoughts.
Sexting provides a better level of privacy.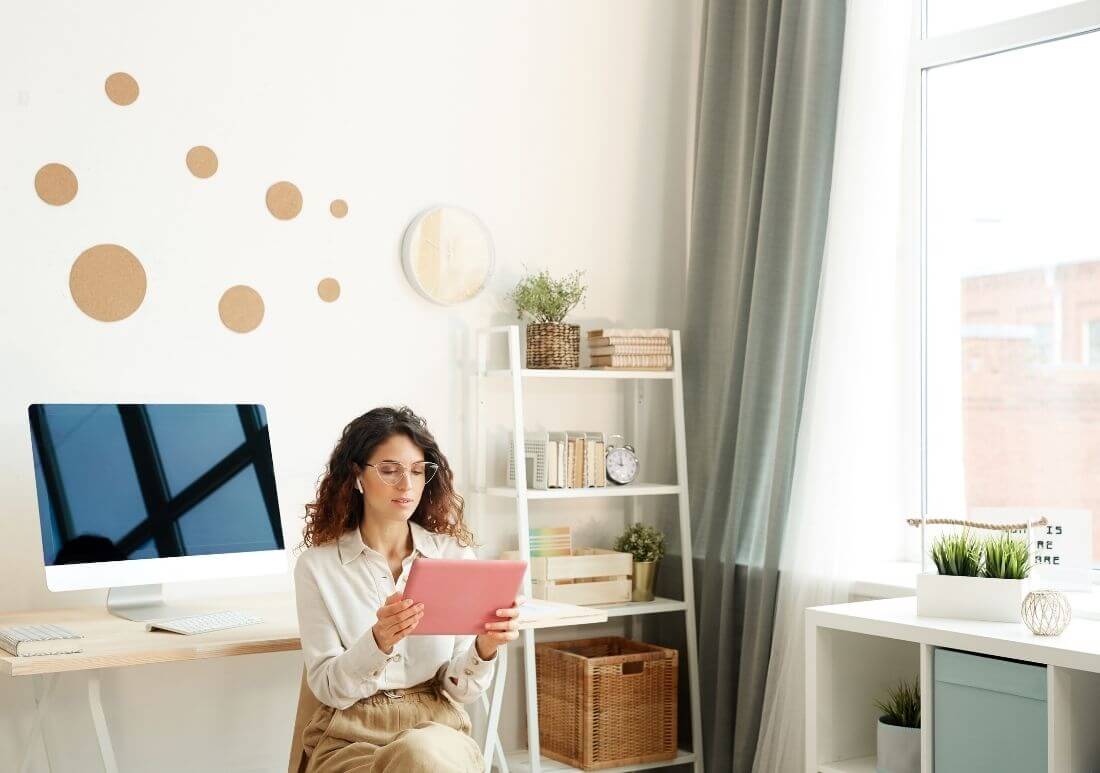 How to Stay Focused
Sexting for money is a legitimate profession, just like any other. Therefore, if you want to earn a livelihood, you must take it seriously. Make an effort to be present and participate in stimulating conversations. Decide when you are most productive and focused, and then plan your work hours around those times.
Apply Now and Become a Chat Operator!
Choose your own time and place to work
No prior work experience required
Work from a mobile, tablet, or PC
Interested? Experience a unique freedom and complete flexibility in your workday. If you're looking for an easy job that allows you to work on your own terms, this is an opportunity you shouldn't miss!
Start Your Application Process
Applications are handled within 24h
The Pros of Sexting Jobs
A phone sexting job enables you to work from home or anywhere.
Since no technical or specialist expertise is required, anybody can do it.
It is a simple way to make some money without violating any laws or putting in a lot of work.
You can experiment and push yourself beyond your comfort zone without fear of being judged by family or friends.
You are not compelled to break your moral standards since there is nothing quite like a recorded voice discussion or video footage. All you have to do is read and react to text messages.
The Cons of Sexting Jobs
Some clients may respond negatively, this might affect your self-esteem and ruin the fun of the job.
If your parents or friends are spiritual or disciplined, they may see you as immoral if you tell them about your sexting job, and some may distance themselves from you.
A sexting chat job is more than just talking or texting with someone else; it has no bounds. Nudities and other graphic material may be traded in some cases. In other words: you might see some stuff you can't unsee.
How Remotely4u provides sexting work
At Remotely4u we recruit people that want to work as professional sexters. Our clients are operating online fantasy chat platforms, where good employees are seen as the backbone of the organization.
Their text chat operators help thousands of lonely people every day to have a more meaningful everyday life by expressing themselves online with anonymous fantasy characters.
We are always looking for talented remote chat operators to join the team. You can work as little or as much as you want. The income is based on how many messages you handle.
You will chat about everything from everyday life, such as sports or the weather, to dreams, fantasies, and more explicit topics. An open mind is needed.
As a chat agent you will:
Be 100% anonymous (text only, so non-voice and no video)
Work independently and with full flexibility
Earn more depending on how often you work
Help those who need someone to talk to
Interested in the remote job we have to offer?