Is a sex chat job something for you?
Sex chat operator jobs are a great way to earn some extra cash, and you can work whenever you like in the comfort of your home. Anyone above the age of 18 can work as a chat operator. You'll only need a smartphone and a little creativity. It's a simple way to earn money on the side, and it's ideal for travelers, stay-at-home moms, or freelancers with a break in their schedule.
It would also be an ideal side hustle for students looking for a simple career that fits their schedule. If you're thinking about entering this world, the first step is to research what is available and what opportunities are available. If you have a computer and an internet connection, you are all set to start making money from home. If you want to know more, keep reading.
What is a sex chat job?
We've all had our fair share of sexting. A sex chat job is the same thing, but this time you can get paid for flirting and discussing erotic topics with strangers over the internet.
It is a career for people at least 18 years old; however, different websites have varied age requirements, and some would only hire people over the age of 21 or even older.
Many people dismiss this as a means to get money, but it's much more harmless than it appears. It's completely safe for you because your anonymity is protected, and you never meet anyone you talk with.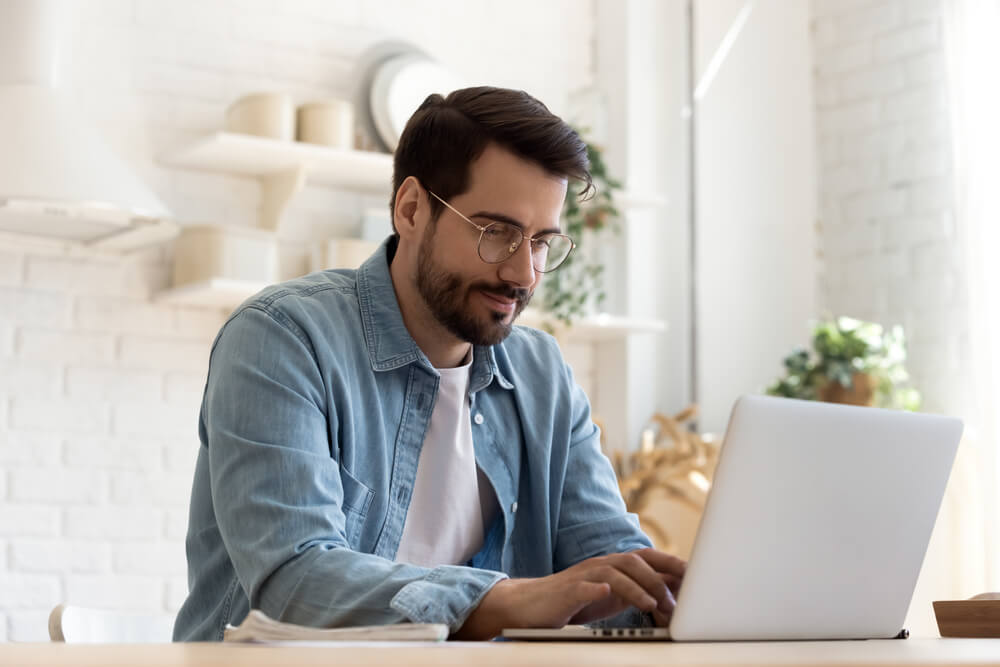 What skills should a good sex chat operator have?
Like all other work, being a sex chat host requires specific skills and talents. Here're the basics you'll need to be successful in this line of work.
Flexibility and patience
If you're not ready to work at night, you can't become a sex chat host. Being a host simultaneously, you need to be online and ready to greet your visitors, entertain them and make them happy.
Good communication skills
Effective communication is the key to success in every job. You don't need to be a world-class speaker, but you have to be understood. You also have to use your texts to convey emotions and make people feel involved in the conversation.
A good internet connection
Make sure that your Internet connection is stable and constantly works well. It is a must-have if you work at night because your chatters want to communicate with you on time, and you need to respond to their messages.
Creativity and imagination
The job of a host requires the ability to use different styles of communicating with the chatters. The best thing about this job is that you will never get bored. You'll have people interested in talking to you, and you'll never have to worry about saying the wrong thing.
Good personality
You can say numerous things during the conversation, so all you need is to be yourself and be like your authentic self. You don't need to act like someone else; just be yourself!
You don't need to be nervous and awkward. Interact with your chatters without any inhibitions. It's your job. Let the funny side out of you.
Advantages and disadvantages of sex chat jobs
Pros
A simple way to earn money
Depending on the organization, great pay rates are available
It's simple to get hired and get started right away
It does not require a lot of equipment
Work from home and set your hours
Cons
It leads to unrealistic expectations
It might illegal in some countries. For example, in the middle-east, selling "adult entertainment" such as sex toys is illegal.
Some of these sites are scams
Remotely4u Provides Text-Only Sex Chat jobs
At Remotely4u we recruit people that want to work a sex chat job. Our clients are operating online fantasy chat platforms, where good reliable employees are seen as the backbone of the organization.
Their erotic chat operators help thousands of lonely people every day to have a more meaningful everyday life by expressing themselves online with anonymous fantasy characters.
We are always looking for talented remote chat operators to join the team. You can work as little or as much as you want. The income is based on how many messages you handle.
You will chat about everything from everyday life, such as sports or the weather, to dreams, fantasies, and more explicit topics. An open mind is needed.
As a chat agent you will:
Be 100% anonymous (text only, so non-voice and no video)
Work independently and with full flexibility
Earn more depending on how often you work
Help those who need someone to talk to
Interested in the remote job we have to offer?
Conclusion
Online sex chatting jobs aren't as shady as they sound and can be a terrific way to supplement your income while working from home, or even as a full-time career, depending on how many hours you're prepared to put in. It's a fun and interesting career where you may work around your schedule, and most jobs don't demand a set number of hours per week, so the choice is entirely yours. There's no manager breathing down your neck, and you're not having to wear stuffy workplace clothes.