Why Think of Working as a Fantasy Chat Operator?
For anyone looking for a way to earn money, there are a lot of means in order to do so. One of the more interesting positions is that of a fantasy chat operator, someone who answers erotic texts.
Usually seen as part of the adult entertainment industry, these operators are relatively independent operators who make their own hours; their pay is commensurate with how often they work, and they can choose how little or how much they work.
That freedom is a major part of the attraction to the position, making it great for anyone looking for a very flexible position.
The People That Make It Work
A lot of people have responsibilities that get in the way of really making money. A single parent who has to deal with the diverse schedule of the kids or someone who is the primary caretaker of someone else, simply does not have the time to maintain a full-time job, and the conditions of the job may make even trying a part-time job difficult.
They need something that will allow them to work as needed rather than regular shifts. A fantasy chat operator is, therefore, an ideal position for someone looking for a way to make money who has little control over their schedule.
Apply Now and Become a Chat Operator!
Choose your own time and place to work
No prior work experience required
Work from a mobile, tablet, or PC
Interested? Experience a unique freedom and complete flexibility in your workday. If you're looking for an easy job that allows you to work on your own terms, this is an opportunity you shouldn't miss!
Start Your Application Process
Applications are handled within 24h
For others, they are looking for something that allows them to be somewhat creative and have fun in their job. Flirting with strangers gives them that outlet while also allowing them to pay bills or save up for something.
A fantasy text chat operator job allows them a lot of the freedom and creativity that they are craving while not only providing a necessary service but doing so safely; after all, as there is no audio or video to give others a clue to your identity provides the safety of anonymity. That not only adds to the fun but keeps the fantasy chat operator out of trouble.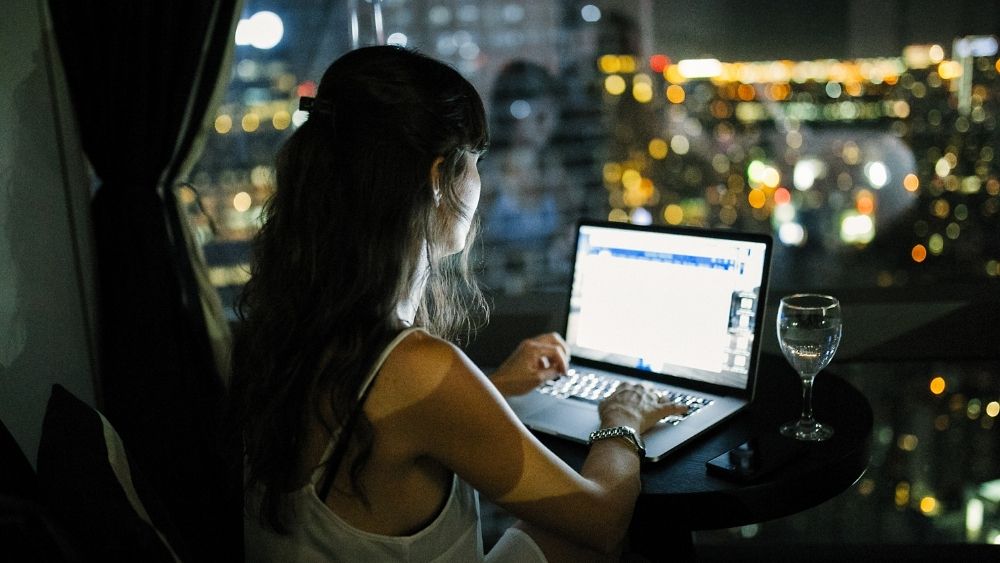 About The Offering
The fantasy chat job is usually for those looking for a side-job that gives them the advantage to schedule their own hours, working independently and with full flexibility.
The fantasy chat job is 100% anonymous as there is no audio or video involved; the job is strictly text-only. All of this means that the fantasy text chat operator defines her own hours, and can earn more depending on how many hours she wants to put in.
In essence, our clients are operating their own online fantasy chat platforms but they need fantasy chat operators to fill those platforms. We provide those clients with the operators they need in order to make the platforms work.
Each fantasy text chat operator can work as little or as much as they wish, with your income based on how many text messages you handle. You have the freedom to discuss pretty much anything, such as sports, weather, dreams, fantasies, or even more explicit topics; an open mind is a job requirement.
Again, for someone looking for a very flexible job that allows for some creativity, the fantasy chat job may be the position you are looking for. It can work really well for someone who has to work non-traditional hours. If you have the self-discipline it takes to make it work, a fantasy chat job may be a good fit for you.
How Remotely4u Provides Fantasy Chat Work
At Remotely4u we recruit people that want to work as adult texters. Our clients are operating online fantasy chat platforms, where good employees are seen as the backbone of the organization.
Their text chat operators help thousands of lonely people every day to have a more meaningful everyday life by expressing themselves online with anonymous fantasy characters.
We are always looking for talented remote chat operators to join the team. You can work as little or as much as you want. The income is based on how many messages you handle.
You will chat about everything from everyday life, such as sports or the weather, to dreams, fantasies, and more explicit topics. An open mind is needed.
As a chat agent you will:
Be 100% anonymous (text only, so non-voice and no video)
Work independently and with full flexibility
Earn more depending on how often you work
Help those who need someone to talk to
Interested in the remote job we have to offer?
Conclusion
A fantasy chat job is an ideal position for someone looking for a flexible position and who has the discipline to make it happen. The position also allows for some creativity, especially as the most fun operators also make the most money and it requires some creativity to really get into flirting online. A fantasy text chat operator is arguably a great position if you are looking for something that allows you to be creative, control your hours, and who has no problem keeping motivated. If this sounds like you, then being a fantasy chat operator may be for you!