Is getting paid to talk to lonely men something for you?
It's no secret that we live in a world where everyone is glued to their phone at all times. Despite the continual connectivity, some people are lonely as never before.
Being paid to talk to lonely men is a great way to supplement your income while staying in the comfort of your bed. It's a basic notion, yet it's something that many people don't understand – from college students to stay-at-home moms!
This article will provide you with all the information you require to earn from talking to lonely guys.
What does Getting Paid To Talk To Lonely Men Entail?
If you enjoy chatting and texting, this is an excellent money-making possibility for you to pursue while working from home. By the way, we waste a lot of time on social media and texting and speaking with our friends.
These sites and applications are not just for lonely people, but they also allow you to connect with other friends/companies.
People who utilize these sites or applications do so to have a fun connection with someone or to fill an emotional gap. Users who sign up for a subscription always pay per chat, with a portion of the cost going to you.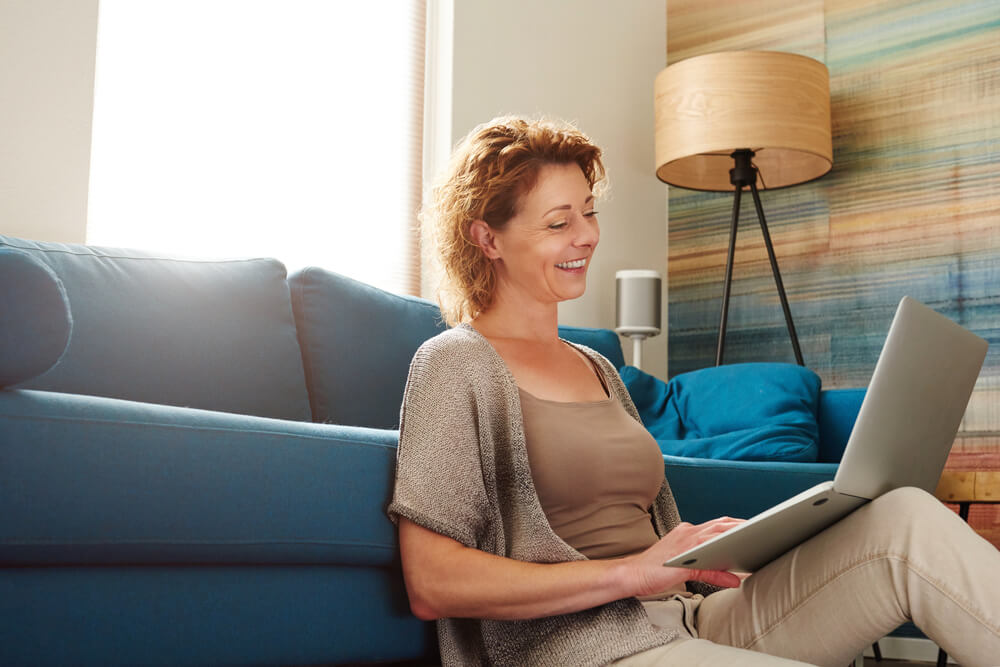 How to stay safe while talking to lonely men online
Earning money online is simple but requires some persistence and awareness, as talking to strangers can be harmful. While the vast majority of lonely people are completely harmless, you should always be cautious.
Keep in mind that each platform has various levels of security when deciding which to use. Sites that allow you to stay entirely anonymous are the safest. That isn't to imply you shouldn't use other platforms at all. Just make the best decision you can.
Don't divulge any too sensitive or private data. It may seem self-evident when it comes to details like your address and social security number. However, it would help to exercise caution while dealing with other data.
If you're talking about what you were doing last weekend, for instance, you may not want to be specific about where you were. That would tell the person where you live. If you're talking about relatives, don't use their real names. A Facebook stalker piecing together your family tree to figure out where you are is the last thing you need. These ideas aren't supposed to be frightening. They're intended to make you more conscious of the information you provide.
Instead of talking about yourself all the time, concentrate your talks on your client. They're more likely to want to talk about themselves regardless.
Apply Now and Become a Chat Operator!
Choose your own time and place to work
No prior work experience required
Work from a mobile, tablet, or PC
Interested? Experience a unique freedom and complete flexibility in your workday. If you're looking for an easy job that allows you to work on your own terms, this is an opportunity you shouldn't miss!
Start Your Application Process
Applications are handled within 24h
What skills should one possess to get paid to talk to lonely guys?
To get paid to talk to men, like any other job, requires the development of specific skills and abilities. Here are the fundamentals skills you'll need to succeed in this field:
Patience and flexibility
Communication abilities that are effective
Imagination and creativity
A pleasant personality
Great internet skills
Advantages and disadvantages of getting paid to talk to lonely men
Pros
It's a simple way to make money
Depending on the company, you might earn a lot of money
It's easy to get employed and start working straight away
Working from home allows you to work in your free hours
Cons
It can lead to unreasonable expectations
some of the sites are scams
How Remotely4u provides adult chatting work
At Remotely4u we recruit people that want to work as chat operators to talk to lonely guys. Our clients are operating online fantasy chat platforms, where good employees are seen as the backbone of the organization.
Their text chat operators help thousands of lonely people every day to have a more meaningful everyday life by expressing themselves online with anonymous fantasy characters.
We are always looking for talented remote chat operators to join the team. You can work as little or as much as you want. The income is based on how many messages you handle.
You will chat about everything from everyday life, such as sports or the weather, to dreams, fantasies, and more explicit topics. An open mind is needed.
As a chat agent you will:
Be 100% anonymous (text only, so non-voice and no video)
Work independently and with full flexibility
Earn more depending on how often you work
Help those who need someone to talk to
Interested in the remote job we have to offer?
Conclusion
Online jobs aren't as sketchy as they appear, and they may be a great way to supplement your earnings while working comfortably from home, or even as a full-time job, depending on the number of hours you're willing to put in. It's also a fun and engaging profession where you may work in your own free time. Most jobs don't require a defined number of hours per week, so you have complete control over your schedule.