Flirt chat job: what you need to know before flirting with others for cash
In the world of online chat jobs, there are a lot of opportunities to make money from home. One type of job is flirt chat.
Some may think that this job might be easy or come without too much responsibility, but in reality it can take up time and require good communication skills.
For many, this job also comes with a sense of vulnerability because you often have to face your fears of rejection or embarrassment
This article will go over what you need to know before signing up for a flirt chat job.
What is a flirt chat job and what does it entail?
Flirt chat jobs are chat jobs where the aim is to "flirt" online with another person. These chat jobs can often pay money and offer flexible hours.
Flirt chat jobs are different from other types of online chat jobs because you are not required to provide customer service, solve problems for customers, or run errands. Instead the sole responsibility is to "flirt", have clients feel good about themselves and keeping them engaged for as long as possible.
There are many reasons why people might want to sign up for this type of work, including making some extra cash, getting more experience in communicating with others, or just having fun chatting with strangers on the Internet.
Apply Now and Become a Chat Operator!
Choose your own time and place to work
No prior work experience required
Work from a mobile, tablet, or PC
Interested? Experience a unique freedom and complete flexibility in your workday. If you're looking for an easy job that allows you to work on your own terms, this is an opportunity you shouldn't miss!
Start Your Application Process
Applications are handled within 24h
The benefits of working in this type of job
The benefits of working in this type of job include having more control over your work and being able to make your own hours. This gives you the freedom to plan your day the way you like it, which doesn't have to be in line with regular office hours. 40% of people feel the greatest benefit of remote work is the flexible schedule.
Another great benefit is that you get paid for how much you do, instead of per hour. Process more messages, earn more. Be faster than average, earn more. Keep clients engaged for longer, earn more. You have it all in your own hands.
Some people may think that the only "limitation" of this type of job is that it might not be very suited to meeting up with someone in real life. However, flirt chat jobs can also help people get more experience in communicating with others and "getting out there."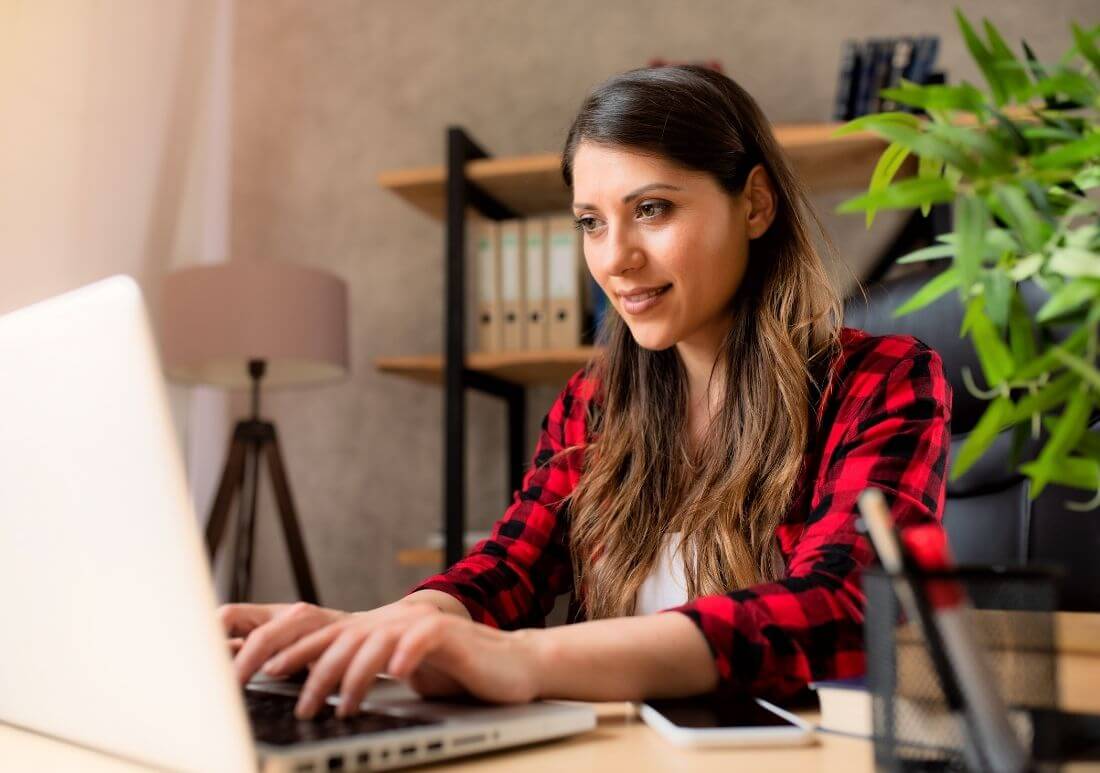 How to get started with the right mindset and expectations
To get started with the right mindset and expectations, it is important to be prepared for the possibility that you might not always like your flirt chat job. It is common for people to feel anxious or nervous about meeting new people or even talking to someone online. Be aware of what you are getting into before signing up for this type of work.
Irritation, like in all professions that interact with customers, is just around the corner. You'll need the ability to deal with possibly enraged clients and keep your emotions in check while chatting with other people.
If you find that your mind starts wandering off while working, take a break to do something else for a little bit before coming back. This could help you stay focused and avoid any mishaps.
Tips for success when doing this type of work
To do well in this type of work, it is important to be mindful of how you react to what other people say
It is common to feel frustrated or irritated by clients that are rude or demanding, but don't let it get the best of you
Stay calm and be creative in your responses
Practice having conversations with others in your personal life so that you can become comfortable talking with new people.
Don't deliver identical responses every time; be original! Life is meant to be enjoyed, and variety adds spice to one's flirt chat job.
Looking for a flirt chat job yourself?
So, you've learned the benefits of flirt chat jobs and how to get started with the right mindset. We also shared some tips for success as well as what to expect when working in a job like this.
How Remotely4u Provides Remote Chat Work
At Remotely4u we recruit all kinds of people that would like to work remotely as chat agents. Our clients are operating online fantasy chat platforms, where good employees are seen as the backbone of the organization.
Their text chat operators help thousands of lonely people every day to have a more meaningful everyday life by letting them express themselves online with anonymous characters.
We are always looking for talented remote chat operators to join the team. You can work as little or as much as you want. The income is based on how many messages you handle.
You can encounter chats about everything from everyday life, such as sports or the weather, to dreams, fantasies, and more explicit topics. An open mind and imagination will be needed!
As a chat agent you will:
Be 100% anonymous (text only, so non-voice and no video)
Work independently and with full flexibility
Earn more depending on how often you work
Help those who need someone to talk to
Interested in the remote job we have to offer?