Is an Adult Texter Job Something You Could Do?
It is becoming more and more common to see people in the US choose to work a remote job rather than a regular "nine to five". This current trend is not a new development and has been on the rise over the past few years with consistent growth.
Taking a closer look at the numbers, we can see that nearly 18% of professional jobs were performed remotely, according to The Ladders Quarterly Remote Work Report. Prior to the start of the pandemic, about 4% of high-paying jobs had the option to be done remotely. When the year 2020 was over, that number rose to 9%. That number then doubled to 18% by the end of 2021, and now roughly 150,000 high-paying remote jobs are available.
How Can You Benefit From an Adult Text Job?
The more obvious benefit that comes with an adult texter job is the flexibility in how and where work is done. There is no need for a commute or to spend time in the morning getting dressed. Working an adult text job means that you have more freedom to spend your day how you want to, rather than being restricted by your work schedule.
Your productivity will also increase with a remote job. According to a survey performed by ConnectSolutions, 77% of people who worked remotely once in a while every month showed increased productivity. This survey found that 30% did more work in less time and another 24% did more work in the same amount of time.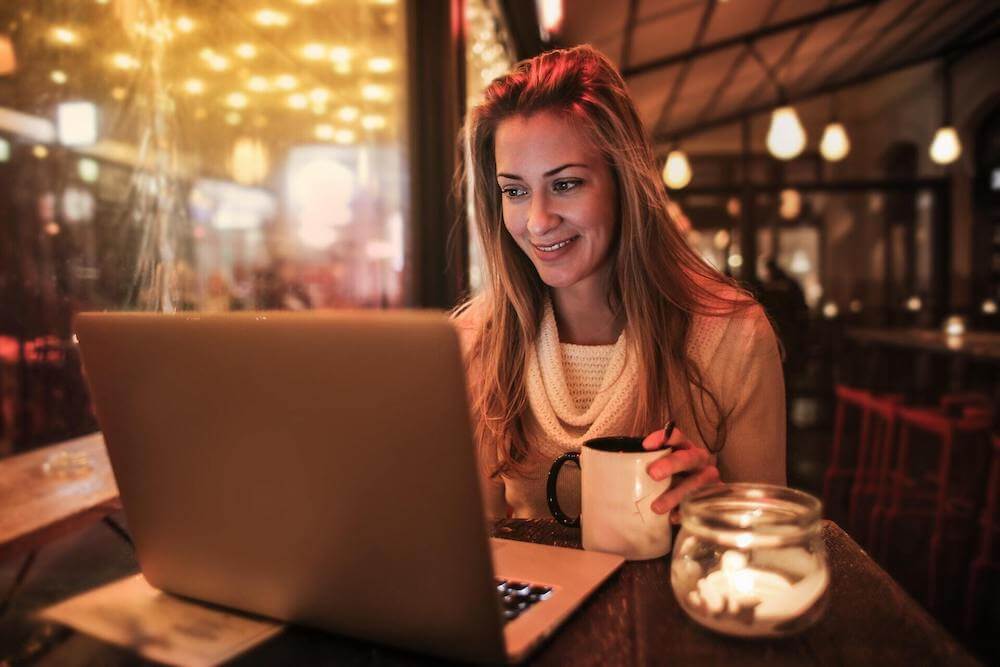 Advantages of an Online Adult Texter Job
Statistics aside, what does decide if a job is a good fit for you is the actual benefits that you can experience. Here we gathered some of the best things you can look forward to when working an adult chat job.
Work Flexibility
Flexibility is a word that is used often when discussing remote work, but what does it actually entail? In essence, it means that you can choose what time you work and for how long. If you wish to work in the morning one day and then pull a night shift the next, there is no issue. Following that logic, you can choose how long you work or if you even work at all, so long as you are able to meet whatever deadlines your company gives you. Since you don't have to be in the proximity of a location to get to work, you are typically free to travel wherever you wish and still be able to work.
Anonymity
An adult text chat job doesn't need you to show your face or use your voice. This type of job is purely text-based, so there is no need to put yourself out there to strangers. This can be a big deal for people who are shy about social interactions in real life.
Meet New People
The nature of these jobs requires talking with strangers from all walks of life, and there really isn't any way to say what kinds of people you might interact with. You'll be able to engage with these people in conversations regarding several topics, from everyday small talk to fantasies, dreams, aspirations, sports, movies, and even explicit talk. Unlike other jobs that have you repeating a monotonous task every day for weeks, you will never get bored with a new conversation partner.
Wear What You Want
Another perk that comes with an adult texter job is being able to choose what you wear to work. Since you will work from the comfort of your home, there is no need to worry about having to look presentable and there is no problem with being casual. If you want to wear gym clothes while you work, then there is no nagging manager to get on your case.
How Remotely4u provides remote adult texting work
At Remotely4u we recruit people that want to work as adult texters. Our clients are operating online fantasy chat platforms, where good employees are seen as the backbone of the organization.
Their text chat operators help thousands of lonely people every day to have a more meaningful everyday life by expressing themselves online with anonymous fantasy characters.
We are always looking for talented remote chat operators to join the team. You can work as little or as much as you want. The income is based on how many messages you handle.
You will chat about everything from everyday life, such as sports or the weather, to dreams, fantasies, and more explicit topics. An open mind is needed.
As a chat agent you will:
Be 100% anonymous (text only, so non-voice and no video)
Work independently and with full flexibility
Earn more depending on how often you work
Help those who need someone to talk to
Interested in the remote job we have to offer?
Get Informed
These types of jobs are on the rise and are not going anywhere anytime soon. If you are looking for some side money without commitment, then you should always do more research to see if an adult texting job is something for you. Different companies will have different policies, but don't be afraid to do some research to get a better idea of what you're getting into. All things considered, there isn't much of a downside to giving text-based jobs a shot, so give them a try!