Work from home jobs for students
There are many different ways to earn money while studying. Working online and from home is a great way to supplement your scholastic career. If you're in college, you should easily be able to find work-from-home typing jobs for students online. Even if you have absolutely no experience, it should be possible to land such a job regardless of your background, education or location.
Why does remote work fit so well with studying?
The good thing about working from home, is that you can work at any time of the day or night and make it fit around your schedule. This is great news for students, because you can use your time well to study, but can still earn a decent income every month to pay for housing and stuff you like.
Apply Now and Become a Chat Operator!
Choose your own time and place to work
No prior work experience required
Work from a mobile, tablet, or PC
Interested? Experience a unique freedom and complete flexibility in your workday. If you're looking for an easy job that allows you to work on your own terms, this is an opportunity you shouldn't miss!
Start Your Application Process
Applications are handled within 24h
Basic requirements for student typing jobs
One of the most popular remote jobs for this group is typing. A student may be a good candidate for these types of jobs because the work is usually part-time. Leaving you with more time for studying and hanging out with friends! While online typing jobs are ideal for students, there are some requirements that you should meet.
Of course, you need to be proficient in typing. A typing speed of 50 words per minute should be your minimum goal.
Also you should be able to meet certain deadlines, and actually put in the hours to make a decent amount of money.
You must be able to provide accurate answers to all kinds of questions. This is particularly helpful when your typing job has to do with customer service. It'll help you to be able to think on your feet and throw out a quick and precise response.
You'll need to know the basics of grammar and the correct spelling. This will give you the knowledge needed to do the job. This is one of the most important things for online typing jobs for students.
The majority of the jobs require you to be a native English speaker. However, there are also opportunities for those who can speak multiple languages.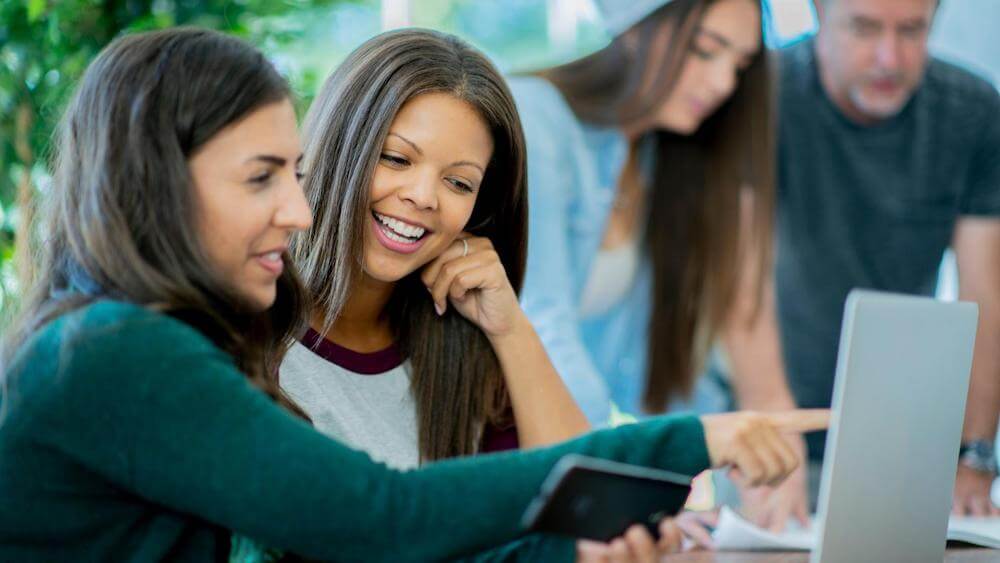 Benefits of working from home as a student
There are also several benefits to working from home. We will discuss a few of the most popular ones:
Flexibility
The most important benefit is that you can flexibly earn money while at home, so you don't have to worry about a lack of time for school obligations.
Saves money and time
Working from home enables you to work in the comfort of your own environment without having to commute for hours each day. This saves you a lot of money and time that you would generally invest in dedicated office clothes, fuel, cars and truck maintenance, office lunches, parking or public transportation. The savings total an estimated $4000 per year.
Make your own schedule
You can work whenever you want without having to worry about taking some time off or missing out on work due to the fact that it's a vacation or weekend, as long as you meet deadlines for tasks that need work done! Working from another location enables you more versatility over just how much work gets done, what time it occurs and from where work occurs. It's much easier to take breaks if you need them when there is no manager looking over your shoulder.
Operate in comfort
While it might take some getting used to not entering into a workplace every day, ultimately those who work from their own place typically enjoy the liberty of being able to select what clothes they wear on any offered day. It likewise assists if you have children in the house who don't constantly respect boundaries between "work" time and playtime!
Reduce work diversions
Working remotely for a company that allows staff members to work from home can be terrific since you do not have all the workplace distractions of neighboring employees and chit-chat about weekend plans. This likewise indicates there is less noise pollution, so your work area will never get too loud or obnoxious! Finally, you might find yourself better if you're not stuck behind a desk all day long, around coworkers who might annoy you.
How Remotely4u can provide students with remote work
At Remotely4u we recruit people that want to work as chat agents. Our clients are operating online fantasy chat platforms, where good employees are seen as the backbone of the organization.
Their text chat operators help thousands of lonely people every day to have a more meaningful everyday life by expressing themselves online with anonymous fantasy characters.
We are always looking for talented remote chat operators to join the team. You can work as little or as much as you want. Perfect for students! The income is based on how many messages you handle.
You will chat about everything from everyday life, such as sports or the weather, to dreams, fantasies, and more explicit topics. An open mind is needed.
As a chat agent you will:
Be 100% anonymous (text only, so non-voice and no video)
Work independently and with full flexibility
Earn more depending on how often you work
Help those who need someone to talk to
Interested in the remote job we have to offer?