Effective Tips at an Independent Contractor Chat Job
If you're an outgoing and friendly person who enjoys talking to people, enrolling in an independent contractor chat job can be an excellent way to make some extra money from home. You'll be your boss, set your hours, and find clients online in no time at all.
We're currently hiring chat agents at our virtual call center so that you can work as an independent contractor. All you need is a computer with an internet connection. Here are a few tips to help you on your way to getting a chat job as self-employed.
What Does a Chat Agent Do?
A chat agent answers queries and provides real-time support for customers' issues. You could work in sales or troubleshoot technical problems in this field. Responding immediately via live chat and delivering pleasant and competent customer service is among your responsibilities.
Your responsibilities also include email communication for follow-up on help tickets in most cases. You instruct people on how to use a product or assist them in doing minor repairs on their own. As a chat agent, you are most likely based in an office or call center with other members of your team.
How to Become a Chat Agent
For your success as a chat agent, you'll need to know how to use live chat computer programs. It's also necessary to have excellent listening and typing skills. Patience and exceptional customer service abilities come in handy while dealing with various difficulties and attitudes, both positive and negative.
Where to find chat jobs
Most freelancers get their jobs through their networks rather than advertising themselves on websites. This will even be more true for chat jobs because word-of-mouth recommendations are likely to rule over everything else.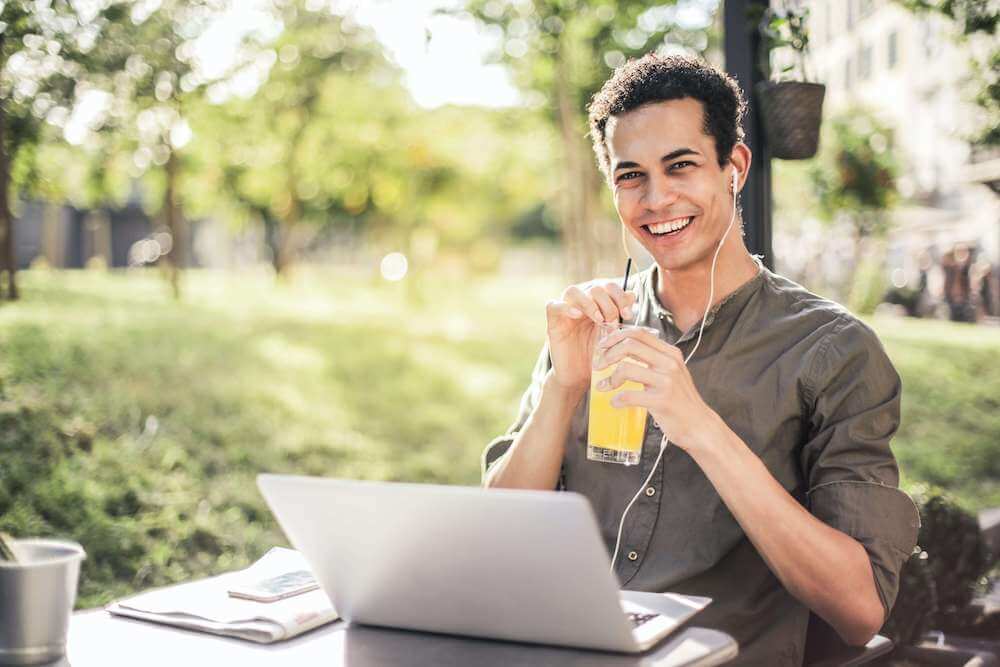 Staying Focused as an Independent Contractor
Staying focused is important for your productivity and long-term success as an independent contractor. We've outlined some tips for staying on track. they include;
Taking Breaks
It's easy to see work as one long series of tasks. In reality, though, it's better to split your time between different schemes for more productivity.
Creating Goals
Having a goal is essential because it gives you something to shoot for. Setting goals gives you some way of measuring your success, letting you know if you are on track to meet your targets or not.
Finding Online Communities
Reading other freelancers' blogs or joining relevant Facebook groups is an excellent place to start. Once you've joined several groups, make sure to engage with members of each group to build relationships that could lead to potential gigs later on.
Apply Now and Become a Chat Operator!
Choose your own time and place to work
No prior work experience required
Work from a mobile, tablet, or PC
Interested? Experience a unique freedom and complete flexibility in your workday. If you're looking for an easy job that allows you to work on your own terms, this is an opportunity you shouldn't miss!
Start Your Application Process
Applications are handled within 24h
For Who This kind of Work is Beneficial
You get to set your schedule in a freelance chat job and find work that fits your lifestyle. That's especially appealing for students who don't want to miss out on socializing or can only commit to part-time jobs.
Advantages
Working as a contractor can be extremely rewarding financially and in a work-life balance. Highlighted below are some of the advantages to help you decide if this option is good for you.
Independence
One of the most personally satisfying features is having more independence than you would in a salaried position.
Get paid for Every Hour You Work
When every hour is on their clock, staying late and coming in earlier isn't such a huge issue. This could result in a good salary.
Gain Skills Quicker
When you have a chat job as self-employed, exposure to a broader range of tasks and work environments will help you develop your talents more quickly, which will lead to more work opportunities.
Disadvantages
Unfortunately, contractors also face unique challenges that are not as common to employees or traditional entrepreneurs. Here are some of the cons of working in an independent contractor chat job
Less Job Security
These jobs could have you cut off at any time; hence no assurances.
Getting Paid for Every Hour You Work
You do not get paid if you do not work. So expect a zero paycheck when you go on vacation or take a break from your work.
Conclusion
If you're self-employed and would like to be your boss, contract work might be an excellent place to start. Contractors often set their hours and choose which jobs they want to work on, making it more flexible than full-time employment. So give a freelance chat job a try; it could lead to something bigger.
How Remotely4u provides freelance chat work
At Remotely4u we recruit people that want to work as chat agents as an independent contractor. Our clients are operating online fantasy chat platforms, where good employees are seen as the backbone of the organization.
Their text chat operators help thousands of lonely people every day to have a more meaningful everyday life by expressing themselves online with anonymous fantasy characters.
We are always looking for talented remote chat operators to join the team. You can work as little or as much as you want. The income is based on how many messages you handle.
You will chat about everything from everyday life, such as sports or the weather, to dreams, fantasies, and more explicit topics. An open mind is needed.
As an independent chat agent you will:
Be 100% anonymous (text only, so non-voice and no video)
Work independently and with full flexibility
Earn more depending on how often you work
Help those who need someone to talk to
Interested in the remote job we have to offer?