Is A Chat Job (Work From Home) Right For You?
Do you wish you could work from home? Do you like working with people? Are you a problem solver? Can you type accurately and fairly fast? If you said yes, becoming an online chat agent could be just the job or side hustle you're looking for.
Immediately Apply for a Remote Chat Job here!
There's Lots Of Work For Chatters
Chat jobs are plentiful. By 2022, about 85% of businesses in the US are expected to use live chat support, according to 99FIRMS.
They state the live chat market could reach $987.3 million by 2023. And that number should continue to grow because customers now expect it.
Research shows that 73% of customers prefer it to other ways of communicating with a company. It's faster and more efficient, they say, and they get better information than they do from a phone call or email.
How Do You Get Started In This Growing Profession?
Finding a chat only work from home job isn't difficult. The online job websites list hundreds of openings, many of them remote.
There are jobs for techies representing computer and app companies and chat agents helping people with big brands. There are also chat job work from home openings to assist people with questions about the local lumberyard, paint store, jewellery shop, and more.
And if you know where to find them, you could land one chatting about people's dreams and fantasies.
Can You Qualify?
Most companies want a high school diploma or GED. They also want flawless and concise written English and a minimum typing speed. That can range from 30-65 words a minute, depending on the company. You'll need to be able to understand the company's live chat software and make sure it works on your computer, too.
What You'll Need
To hold down a virtual chat job, you'll need a glitch-free computer and a reliable high-speed Internet connection.
You'll need a quiet, comfortable workspace, too. Remember, you're going to be spending many hours sitting in your desk chair typing. Doing your best work will be difficult if you're uncomfortable.
Also, make some rules for the kids. You won't be able to concentrate on your customers if kids are fighting in the background or barging into your office to ask if they can go to a friend's house.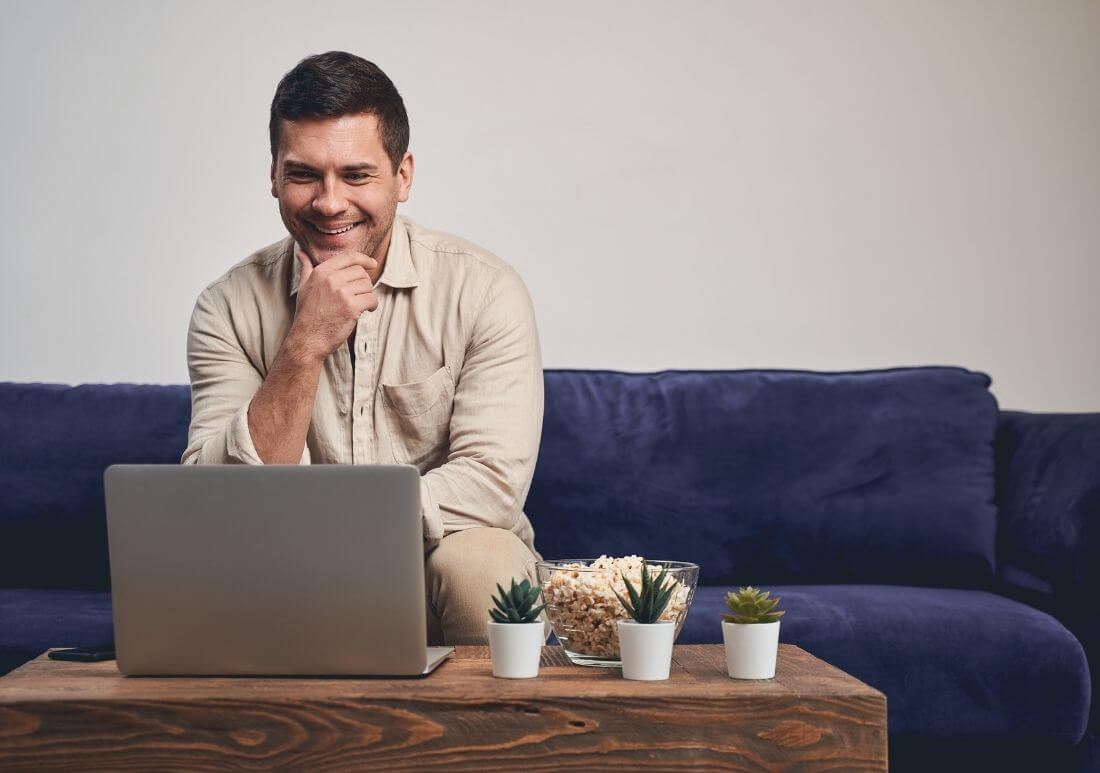 What It's Like To Be A Chat Agent
Although you're working from home, having a chat online job can be stressful.
You have to be able to respond, think and type fast because customers don't like to be kept waiting. You might also have to work with more than one customer at the same time.
You can also expect to talk daily with your supervisor about especially difficult issues customers faced and how to deal with them the best way possible.
The Pros Of An Online Chat Job
The ability to work from home makes being an online chat agent a great job for retirees, stay-at-home moms, and people who are disabled and have trouble getting to an office.
Unlike many work-from-home jobs, being a chat agent pays a living wage. You won't get rich, but if you work enough hours, your earnings will at least buy the groceries.
And The Cons
Being a chat agent can be a high-stress job.
Many companies hire work-at-home chat agents as independent contractors. That means you won't have any benefits, like health insurance. And no money will be withheld for taxes or Social Security. You'll have to figure that out yourself.
Working from home can get lonely, especially if you live alone. You'll need a strategy for taking regular breaks to get outside to see the neighbors and get a few breaths of fresh air.
How Remotely4u Provides Remote Chat Work
At Remotely4u we recruit all kinds of people that would like to work from home as chat agents. Our clients are operating online fantasy chat platforms, where good employees are seen as the backbone of the organization.
Their text chat operators help thousands of lonely people every day to have a more meaningful everyday life by letting them express themselves online with anonymous characters.
We are always looking for talented remote chat operators to join the team. You can work as little or as much as you want. The income is based on how many messages you handle.
You can encounter chats about everything from everyday life, such as sports or the weather, to dreams, fantasies, and more explicit topics. An open mind and imagination will be needed!
As a chat agent you will:
Be 100% anonymous (text only, so non-voice and no video)
Work independently and with full flexibility
Earn more depending on how often you work
Help those who need someone to talk to
Interested in the remote job we have to offer?